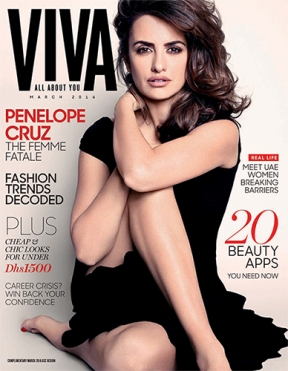 Independent, informed, intelligent, international... the UAE's modern woman needs a magazine that reflects her needs, opinions, desires and attitudes.
Produced by a high-profile international team of journalists, VIVA delivers a spirited, fresh approach not seen before in the local magazine market. Aimed at the UAE's new generation of readers-a sophisticated, jet-set group who share an attitude not an age, an outlook not an origin-VIVA offers a diverse mix of features and fashion every month, reflecting all aspects of a modern woman's life, while still providing a well-earned indulgent escape from it all.
12 issues a year
You may also be interested in...