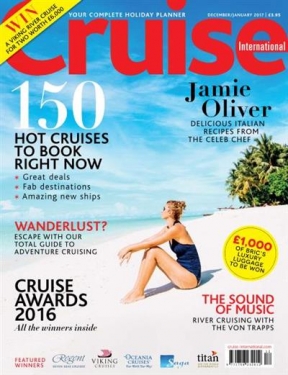 Published by The Chelsea Magazine Company CRUISE INTERNATIONAL magazine is an award-winning British consumer travel magazine. It is the only publication to be dedicated to cruise holidays. Stunning photography and inspirational reviews, destination advice, interviews and the latest ocean and river cruise news. This publication has outstanding editorial and each issue provides advice and all the information needed to aid in the readers holiday choices.
Cruising is worldwide and so of course, CRUISE INTERNATIONAL is available for global licensing.
13 issues a year
You may also be interested in...