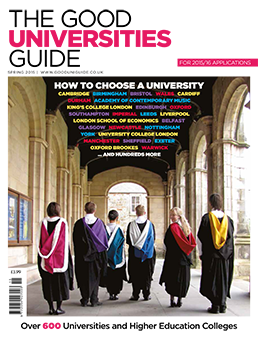 INDEPENDENT SCHOOL PARENT magazine is published by The Chelsea Magazine Company, the only magazine to address the issues that really matter to parents who have chosen to educate their children privately. The publication includes content giving advice on choice of school, pastoral care, exams and general problem solving. Contributors to editorial include top names in teaching so ensure quality of the content. There are editions available for Nursery & Prep Schools and Senior Schools
THE GUIDE TO INDEPENDENT SCHOOLS is a directory of over 1600 nursery, prep and senior private schools.
THE GOOD UNIVERSITIES GUIDE is a directory of over 600 universities and High Education Colleges
1 issue a year
You may also be interested in...