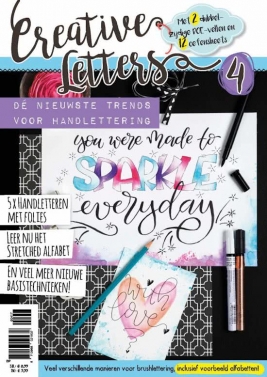 Creative Letters is a series of specials about the latest trend in paper crafting: handlettering. In these editions you will find explanations, inspiration and ideas about the creative processing of text, in your own handwriting or with some help. In addition to paper projects, there is also a lot of inspiration for Home Deco accessories with handletters.
After Creative Letters, Parts 1 and 2, a 4-piece series is full of tips and inspiration in the field of handbags.
One part of the series is a special edition; a 'book-book' in the form of a magazine. Remember to write down stitched letters, all kinds of fonts to practice and more. Of course, this part also includes various handletch techniques.
You may also be interested in...