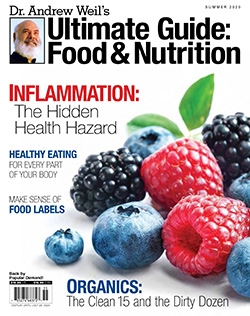 Good carbs, bad carbs? Low fat, no fat? The world is full of conflicting diet advice. Dr Andrew Weil is an American celebrity doctor whose approach to nutrition puts enjoyment ahead of deprivation, while staying true to a healthy diet. Dr Weil offers science-based recommendations to help combat specific health concerns, all as part of an anti-Inflammatory regime. In Dr Weil's Ultimate Guide: Food & Nutrition he outlines his approach to healthy eating, also linking selected foods to helping with specific diseases.
This 200-page bookazine can easily be published in two or more parts and it's sure to find readers anywhere in the world.
You may also be interested in...