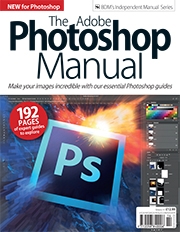 From BDM, the Adobe Photoshop titles break down into core platforms, each offering a unique and user focused experience. BSL's Collection highlights the three best-selling bookazines from the range.
The Adobe Photoshop Manual covers a full and ever evolving design suite that is beyond comparison. Photoshop is the standard the industry follows and it's an essential resource for all designers. From humble beginnings it has become THE industry tool for those who plan to create new works of art or simply make their holiday photos look sharper and brighter.
Contact BSL now for full details of this and BDM's huge range of technical guides.
You may also be interested in...