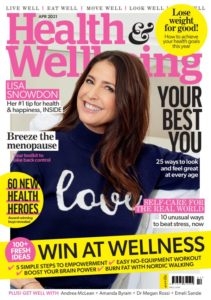 Health & Wellbeing is one of the UK's leading health and fitness magazines for women. It has regular features on maintaining fitness and figure in a healthy and sensible way, setting out to be a woman's personal fitness coach that doesn't necessarily involve visits to the gym. It features exercise plans, training tips and inspirational ideas from leading coaches, trainers and athletes, all of which are designed to boost fitness, performance and confidence.
Health & Wellbeing also has nutritious recipes and advice from celebrities on how they stay healthy… all-in-all making it a go-to publication for women worldwide.
12 issues a year
You may also be interested in...