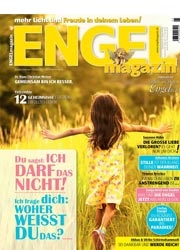 The magazine ENGEL WEGE - translated to Angels Way is intended to deepen the messages and themes from the Angel Magazine, a practical aid on the spiritual path that looks different for each person.
Each edition includes many contributions from leading authors in the field and gives inspiration to the reader. Published bi-monthly in German.
6 issues a year
You may also be interested in...